Dear Friends of The Curaçao Museum,
Are you ready? Because we Are!!
We cordially invite you to join us in celebration of our 75th Anniversary with an
ART FESTIVAL
on Saturday, March 11, 2023 from 17:00 to 22:00
We have chosen to celebrate our 75th Anniversary with an ART FESTIVAL to acknowledge and celebrate Art in ALL its forms.  Ban Selebra Arte den tur Forma den Gran Forma!
Experience the different ART forms that are available to you, either by observing, listening, and or by emerging yourself completely and participating actively! A dull evening it will surely not be!
Get to know The Curaçao Museum better. Know what we're about. What we do and how we do it!
Theatre programme
We have a special theatre programme that can be attended together as a family in The SNIP Gallery
For children between the ages of 5 to 16 years old.
From 17.00 to 18.00 Theatre workshop by DRAZANS
From 18.30 to 19.30 Theatre play 'Mi amigu Mònsi' by Elisa Academy
A play about Friendship, adventure, acceptance, magic and last but not least the courage to be yourself
From 20.00 to 20.30 Dance Performances by Dance Company 'Krea Dansa'
with a dance especially choreographed on the song 'Willemstad' by Dibo D and Randal Corsen.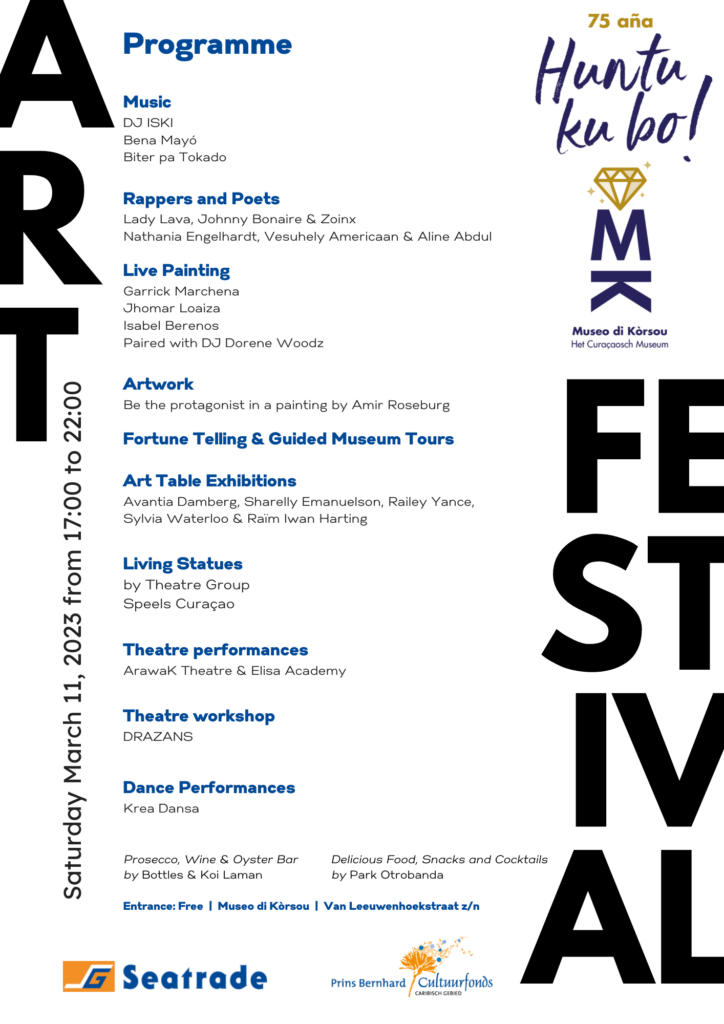 And Finally but yet importantly!
We want to give a very special thanks to our Sponsors: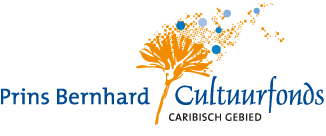 Without whom it would not have been possible.
We Thank you for your support!
Do what Friends do and come and celebrate with us during the ART FESTIVAL on Saturday March 11, 2023
See you very soon at The Curaçao Museum!